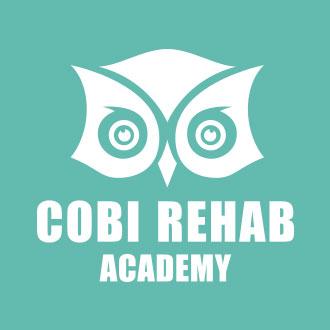 Cobi Academy is our own teaching and knowledge center where we offer staff training, seminars on-site and online 1:1 seminars.
Cobi Academy gives you the latest updated knowledge and positioning solutions for e.g. bariatric rehabilitation.

We like to share our extensive experience with practical handling of bariatric patients with our customers. It is part of our quality policy that we pass on knowledge and ensure understanding of how our products are used optimally. Call us at +45 7025 2522 or send us an email at cobi@cobi.dk

Content of Staff Training & Bariatric Seminars
In the training our occupational therapists focus on recent research in the bariatric field and how this research can be translated into practice for therapists and specialized staff.
Their training covers aspects of:
– Definition and review of the different degrees of obesity
– Analysis of the different body types and shapes, with presentation of our Simulation suits
– The different shapes makes different needs and resources
– Choice of aid, customization and deployment of the bariatric aid
– Communication, observation and interview with the bariatric patient
– Individual targets, monitoring and possible new goals focusing on rehabilitation
– Measuring of the bariatric patient
– Physical environment
– Work and working environment for care givers
– Opportunities
E-mail cobi@cobi.dk if you want to know more about the Cobi Academy and the staff training & seminars we can offer you.
See our products at The Danish AssistiveDATA