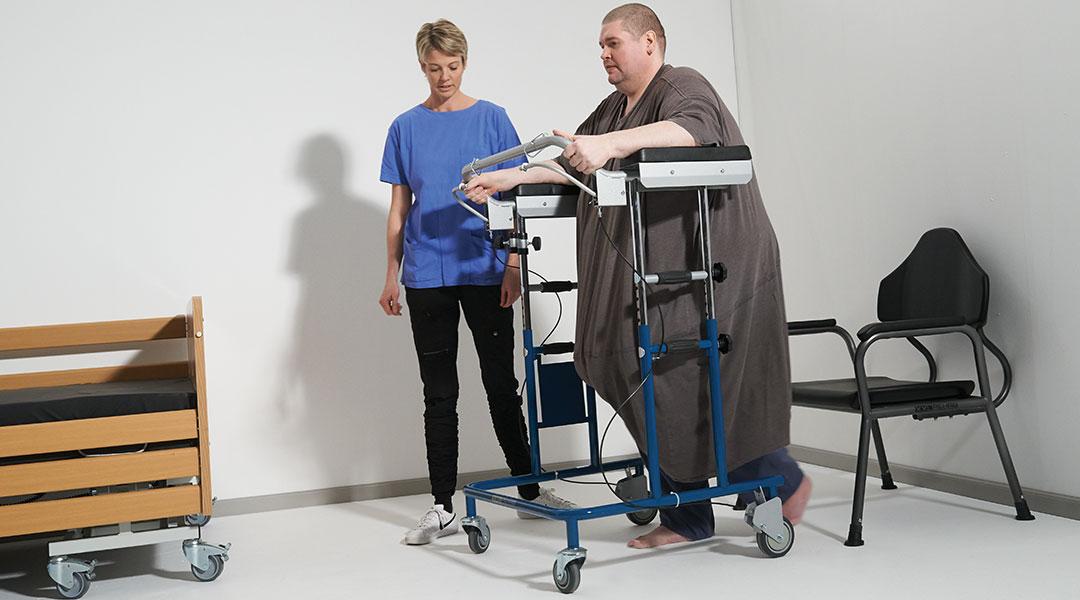 Cobi Rehab equips bariatric hospital rooms 
The rehabilitation center Vikærgården in Aarhus, Denmark, and Cobi Rehab have collaborated on equipping two bariatric hospital rooms for the rehabilitation of bariatric patients.
 Bariatric hospital rooms at Vikærgården
The bariatric hospital rooms are equipped for the purpose of rehabilitation and training of bariatric patients who as a result of illnesses need training and care.
The rooms are flexibly equipped with bariatric aids, all of which can be adapted to the individual user's resources, needs and functional level in connection with a rehabilitation course at Vikærgården. In addition, the rooms are equipped, based on the space requirements recommended for bariatric users.
 The importance of the bariatric hospital rooms for the patient and the caregiver
The bariatric hospital rooms are equipped and adapted with the relevant XXL-Rehab Bariatric rehabilitation aids that the individual patient needs focusing on training and rehabilitation. This has a big impact for the patients' ability to regain physical, mental and social resources as well as functions.
The selected XXL-Rehab Bariatric rehabilitation aids are all developed and tested for bariatric persons. Every product focuses on safety, both for the user and the caregivers.
All in all, the bariatric hospital rooms are thus a win-win situation for all parties. Caregivers have obtained an improved working environment, and bariatric patients are guaranteed a much better rehabilitation.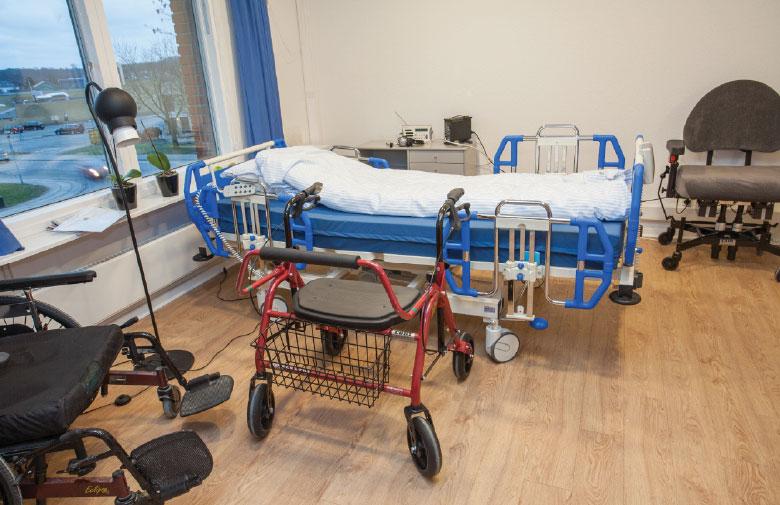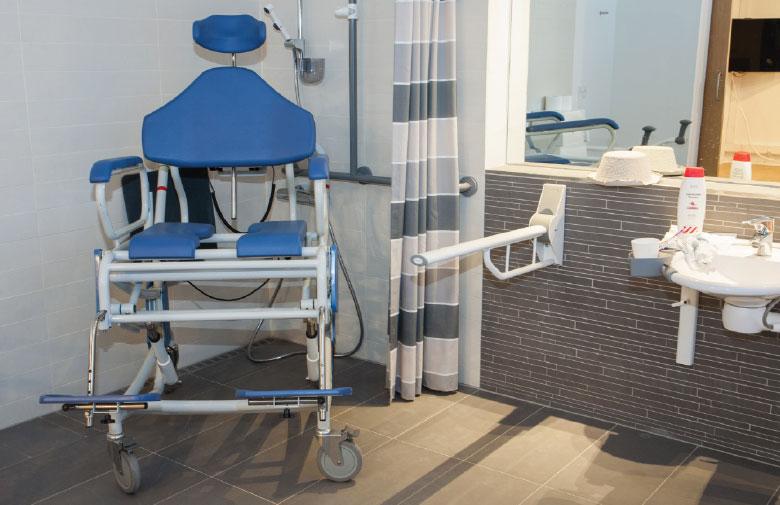 The cooperation between Cobi Rehab and Vikærgården
Since 2000, Cobi Rehab has specialized in positioning solutions for bariatric patients aiming at enhancing their quality of life.
Our products in the bariatric series are constantly being developed and new ones are being produced. This further development of products comes from our constantly updated knowledge both in relation to theory and practice.
An important point in this regard is that aids to bariatric patients must be adapted to the target group and not vice versa. This allows patients to maintain and possibly recover lost resources.
It has been incredibly exciting and rewarding to cooperate with Vikærgården regarding the equipment of the bariatric hospital rooms. We have had an incredible good dialogue with the staff at Vikærgården, who has received training in the selected products.
The staff has also been very interested in new knowledge in the bariatric area. Hence they participated at BRC2015 (3rd Bariatric Rehabilitation Congress in Copenhagen 2015). It is a long-awaited dream that has come true with the two bariatric hospital rooms in Denmark, says OT & Head of Teaching and Research Cobi Academy Malene Alexandrowiz.
We are often contacted in relation to giving advice and guidance as well as teaching and participation in assignments as external consultants on individual tasks with bariatric patients. For example, we have also cooperated with other regions in Denmark in connection with bariatric projects and AusBIG (Australasian Bariatric Innovations Group) is our international partner.
We are always happy to be asked as we can contribute with our great knowledge and expertise within the bariatric field and in the case of Vikærgården it has been a great pleasure to experience, how all reflections prior to production of the XXL-Rehab products are now realized in the bariatric hospital rooms for the benefit of bariatric patients, says Malene Alexandrowiz.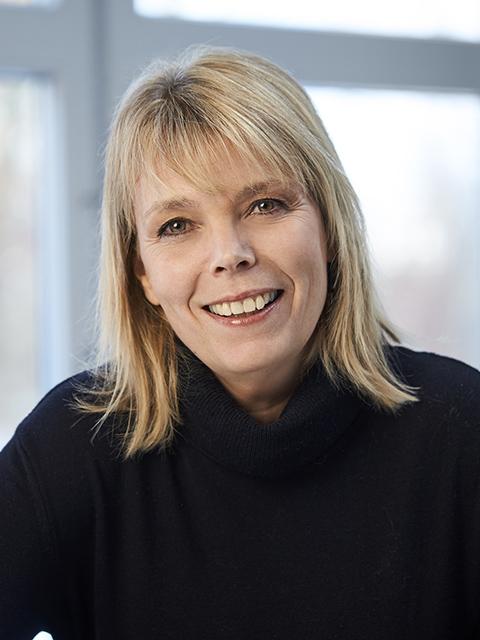 Malene Pernille Alexandrowiz, OT & Head of Teaching and Research Cobi Academy

Staff Training & Bariatric Seminars
Do you want to know more about bariatric rehabilitation, the latest positioning solutions, as well as choice, customization and implementation of bariatric aids? In the training Malene Alexandrowiz focus on recent research in the bariatric field and how this research can be translated into practice for therapists and specialized staff.
Her training covers aspects of:
– Definition and review of the different degrees of obesity
– Analysis of the different body types and shapes, with presentation of our XXL-Rehab Simulation suits
– The different shapes makes different needs and resources
– Choice of aid, customization and deployment of the bariatric aid
– Communication, observation and interview with the bariatric patient
– Individual targets, monitoring and possible new goals focusing on rehabilitation
– Measuring of the bariatric patient
– Physical environment
– Work and working environment for caregivers
– Opportunities
E-mail cobi@cobi.dk if you want to know more about the Cobi Academy and the staff training & seminars we can offer you.